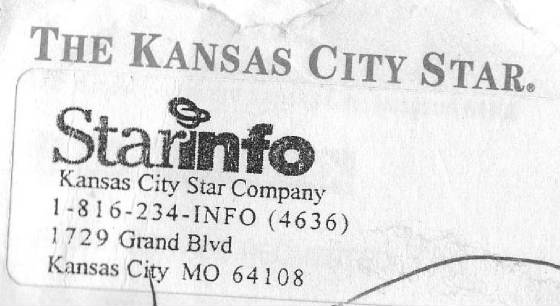 IN 1970 I was in Vocational School in Kansas City, Missouri learning body and fender and living at the Chase Hotel on 9th and Cole Street. I used to hang out at Fosters' cafe out on Troost Street where all the action was in those days and played pool there and just met up with friends.



One Spring day I was sitting at a table with my friend Danny Brown and my Girl friend Jean when the owner, Bob Youngblood came up and said "you'd better order more than a glass of water, or leave!



Well I guess I should have listened to him because as he turned and walked behind the counter, Danny said:- Watch out he's got a gun". I sauntered to the front door which wasn't that far away (when actually I should have ran), but I did make it outside! I was walking south away from the cafe when I heard the door slam and saw Bob standing there clutching a hand gun. "I said, come on Bob don't shoot me, I promise I won't come back in"!



It didn't phase him and he emptied the chamber, I did manage to hide behind the nearest street light pole but bullets when into my abdomen and my leg and then I started feeling woozy and just fell in a heap! I did remember that Bob had gone back inside and got a shot-gun to finish me off, and if it hadn't of been for my girl friend standing in front of him he would have done!



I was driven by cab to the hospital and don't remember anything except waking up to see Jeanie sitting in a chair holding a pair of pajamas in her lap. I slowly came too and asked what happened and then felt a gurgling sound down by my stomach. I looked down and there was a plastic bag attached to my abdomen which I later found out was called an open colostomy.



I survived this for a few months and finally had it closed up by a wonderful small Jewish doctor in Leavenworth Kansas, General. Haven't had a problem since!



I did try and Sue Robert Youngblood but he had just been released from a Mental Institution and had no money to speak of and the lawyers said he would get off by pleading insanity.

ALL THIS OVER A GLASS OF WATER!